News and Announcements
Here is where we provide information about meetings and seminars and special announcements of interest to nephrology professionals.
---
Meetings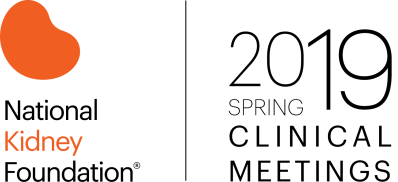 EVENT: 2019 Spring Clinical Meetings
DATES: May 8-12, 2019
LOCATION: Hynes Convention Center, Boston MA
WEBSITE: www.kidney.org/spring-clinical
EMAIL: clinicalmeetings@kidney.org
Overview: The National Kidney Foundation 2019 Spring Clinical Meetings offers an extraordinary networking and learning opportunity for kidney health care professionals. Participants will enjoy a cutting-edge program presenting the newest developments related to all aspects of nephrology practice. Taught by internationally acclaimed faculty, the program features specialized courses, interactive workshops and lively debates.
---
Information